Flexible Welding Enclosures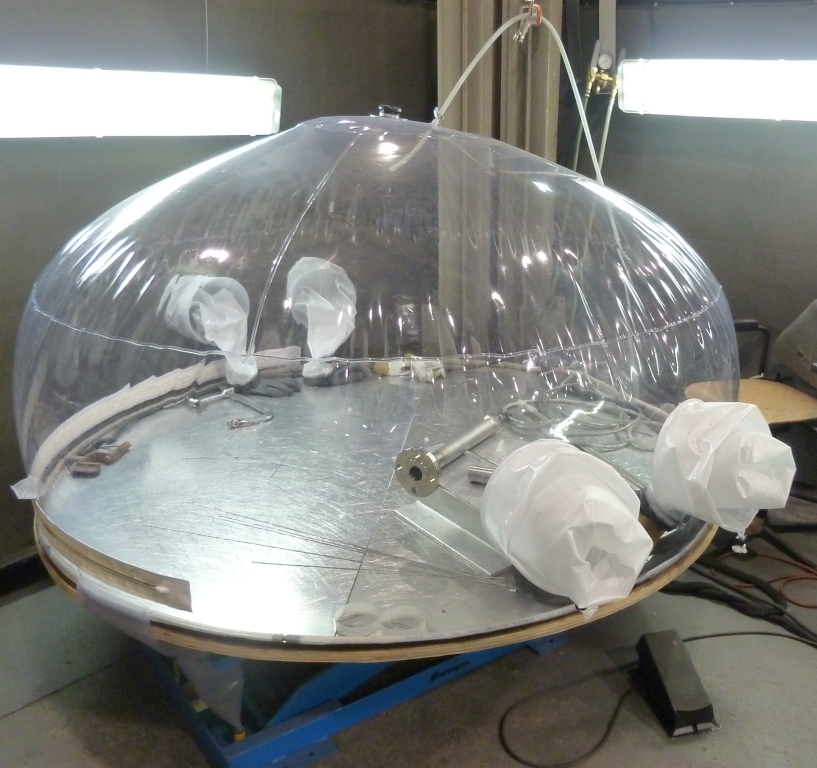 The ARGWELD® Flexible Welding Enclosures have been designed for applications where a rigid chamber may not be economically viable or where space may be at a premium.
Typical applications include the occasional and production welding of titanium and nickel alloy components for the aerospace, medical and racing car industries and for the welding of stainless steel components to eliminate the expensive cleaning of discoloration.
Apart from the standard models, special enclosures are designed and manufactured to suit all applications. Experience is available in chemical industry applications for handling of a wide range of products and materials, as well as in the pipeline industry with clam shell models to fit on and off pipes.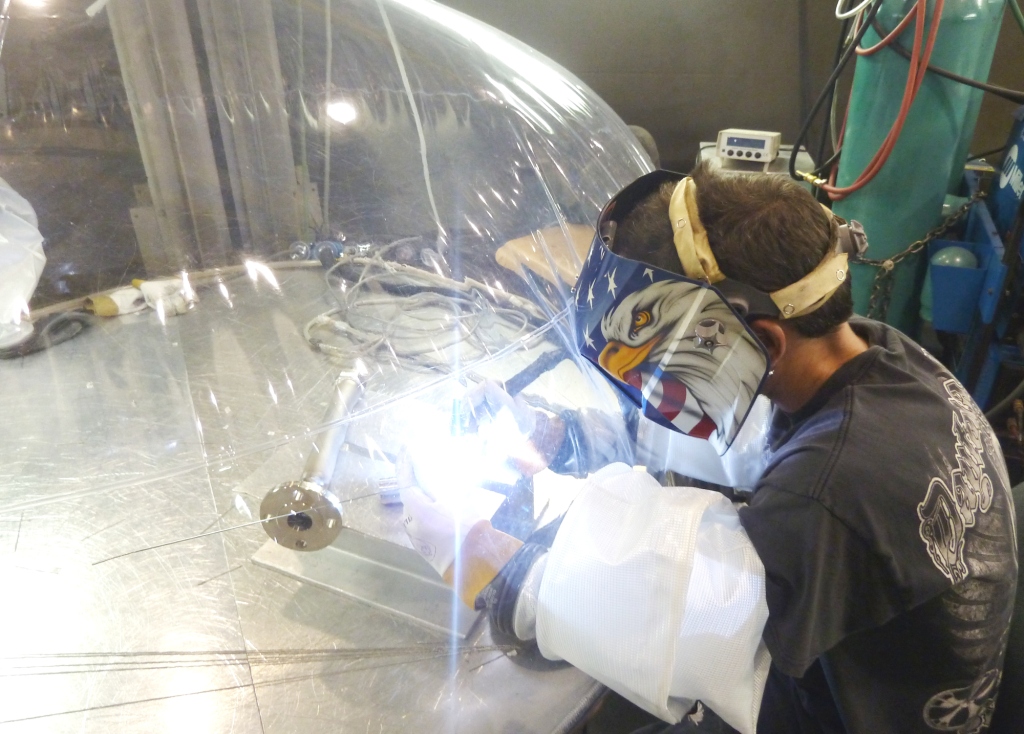 Standard Enclosures (mm)
Diameter
920
1200
1530
1830
Side Height
450
550
550
550
Overall Height
550
800
800
800
Top Panel
200
450
450
450
SPECIFICATIONS
Each Flexible Welding Enclosures contains an argon entry port and an exhaust valve to vent displaced gas to the atmosphere. Two pairs of sleeves and gloves are fitted to each enclosure and the glove ports are fitted with drawstrings to prevent the gloves and sleeves from blowing out and helping to reduce the risk of damage by passing objects, people, etc.
The vertical sides of the Flexible Welding Enclosures are made from translucent plastic, while the top is constructed from an optically clear plastic to provide total visibility.
The plastic used used for Argweld® enclosures is resistant against ultraviolet hardening and damage.
A standard entry zip is provided together with a service panel having feed through
For the welding torch, earth cable, electrical wires for manipulators, etc and water cooling pipes should they be need.
An additional feed through is provided for a welding torch on the opposite side of the service panel, so that both left handed and right handed welders can work without having a long weld torch cable doubled up in the front of them.
Each Flexible Welding Enclosures is provided with a repair kit to allow on site repairs in the event of accidental damage.
A standard posting port with purge gas hose entry port and vent is fitted to each model to allow small objects to be transferred into the enclosure without disturbing the quality of the purge environment. The current standard port comprises a 600mm long sleeve of 230 mm width when flat.