Pipe-Stoppers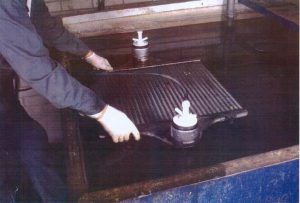 Pipe-Stoppers nylon Leak Test Plugs automotive radiator test kit is composed of our industrial nylon expansion plugs. The kit can be used to seal radiator and coolant ports to test for leaks. Pipe-Stoppers are made from a nylon body and plates that compress and industrial rubber seal. The industrial nylon used from theses plugs is shatterproof, corrosion resistant, light weight, and easily cleaned.
These plugs are ideal for sealing automotive radiator ports while immersion testing. The nylon body will not rust giving long life and reliability. The hollow threaded inlet allows an air or water line to be connected for pressurization and testing
Pipe-Stoppers Leak Test Plugs breakdown easily for cleaning and replacement of parts. The rubber seal rings are made from natural rubber and a wide range of synthetic or thermoplastic rubbers are available for greater chemical resistance or heat.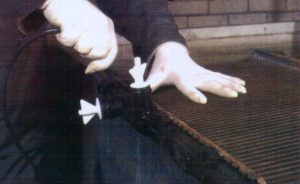 Pipe-Stoppers are leak tight, allowing pressurization while in a water bath, giving total reliability so that the automotive components can be leak tested quickly and easily with the minimum of operator difficulty. The large expansion range makes sealing reliable and easy on many different openings.
Pipe-Stoppers Leak Test Plugs are suitable for connection to all orifices on radiators for cars, trucks, vans as well as inter coolers, oil coolers and fuel tanks for sealing holes prior to being immersed in water for pressure testing
RADIATOR TEST PLUG KIT
The radiator Test Kit contains the most popular sizes of test plugs and accessories. These are all stored in a robust ABS plastic case