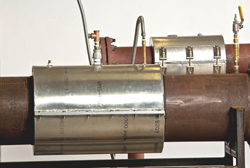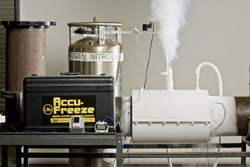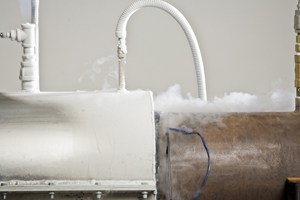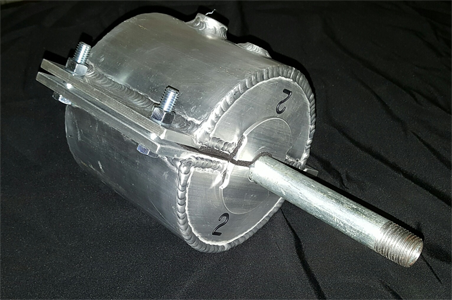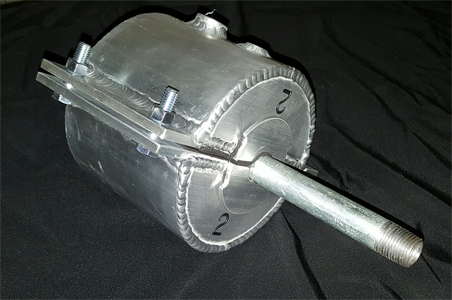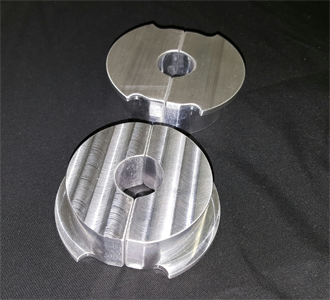 Accu-Freeze Accu-Jackets Cryogenic Freeze Seal Jackets
Accu-Freeze Accu-jackets LN2 Freeze Seal Jackets Now Available COB Industries now manufactures Freeze Seal Jackets ("clam-shell" style) in addition to the standard Accu-Freeze™ kits. These Accu-Jackets are popular with customers that need to do repeated freezes on the same size or sizes of pipe. The amount of set-up time is greatly reduced with Freeze Seal Jackets that are manufactured to fit specific pipe sizes and are just bolted around the outside of the pipe. The Accu-Jackets have injection ports built in which connect to the LN2 feed and exhaust ports to vent the gas to atmosphere. They are constructed of high-grade aluminum with a double-wall design that creates an insulating air gap between the liquid nitrogen and the ambient air outside the jackets.
Precision CNC Machined Aluminum Freeze Seal Accu Jackets
Double-Walled for Superior Performance and Added Insulation
Easy to adapt npt fittings
Manufactured to be rugged and long lasting for countless freezes
Accu-Freeze Accu-Jackets AF1099 Adaptor Kit Now Available
Introducing the new AF1099 Adaptor Kit. Adapts our 2" Accu-Jacket to fit ½", ¾", 1" and 1 ½" pipe sizes.