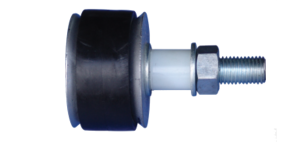 Medium pressure mechanical plugs are a good choice for pressures up to 60 psi , these plugs are versatile, expandable plugs are used to accommodate a wide variety of industrial applications where an airtight seal is required.
Medium Pressure Mechanical Plugs Advantages:
Easy to handle  and install / hex nut easily expands seal.
Durable – heavy duty and maintenance-free; with natural rubber seal.
Fill / Vent – threaded pipe stem.
Special sizes are available to increase expansion plugs range.
Item #
Expansion Range
Pressure
Min
Max
MM00.75
0.750"
0.800"
60 psi
MM01.00
1.000"
1.100"
60 psi
MM01.25
1.240"
1.350"
60 psi
MM01.50
1.500"
1.630"
60 psi
MM02.00
1.820"
2.000"
60 psi
MM03.00
2.750"
3.000"
60 psi
MM03.50
3.250"
3.500"
60 psi
MM03.75
3.600"
3.750"
60 psi
MM04.00
4.000"
4.250"
60 psi
MM04.50
4.450"
4.720"
60 psi
MM05.00
5.000"
5.100"
60 psi
MM05.50
5.800"
6.200"
60 psi
MM06.00
5.000"
5.100"
60 psi
MM06.50
6.650"
7.000"
60 psi
MM07.50
7.450"
7.800"
60 psi
*** ALL PRESSURES ARE BRACED PRESSURES ***