The PurgEye Site Weld Purge Monitor, virtually non-destructible, for those 'On Site' conditions. OLED Display, readings indicated as PPM or percentage, IP65 with lid open, IP68 with the lid closed.  Monitor your oxygen levels from 1000 to 1 ppm (accurate to 10 ppm) easily and safely. Use the PurgEye ® Site, a guarded Weld Purge Monitor® in a secure, safe, waterproof, dustproof, the perfect box for 'On Site' Weld Purging.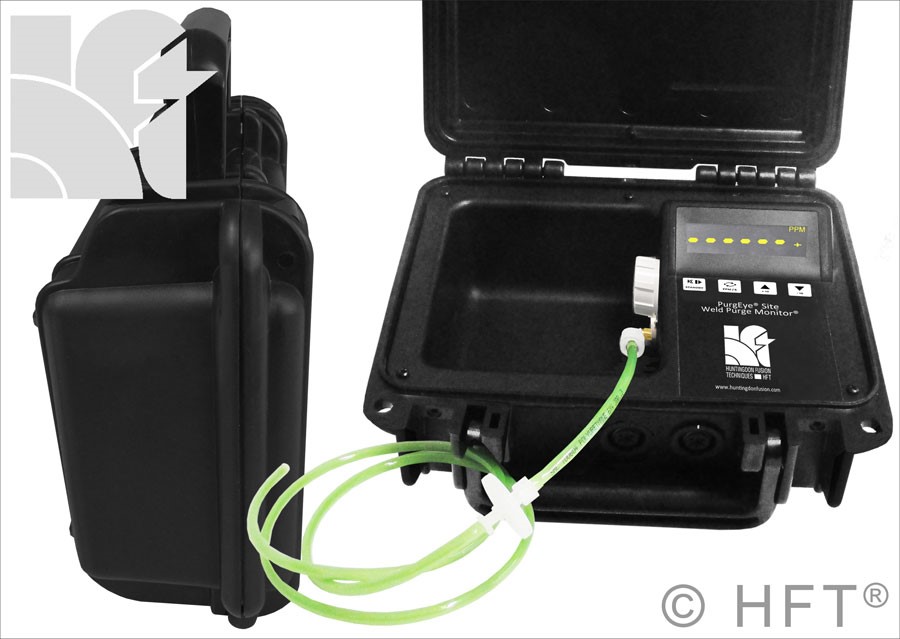 Our Weld Purge Monitors® have been specifically designed for excellent weld purging conditions creating the best oxide-free zero color welds. Oxygen monitors for welding purposes, including gas analyzers (gas analyzers), oxygen instruments or oxygen indicators are not sufficient to provide good clean welds.
Measuring Down to 1 ppm!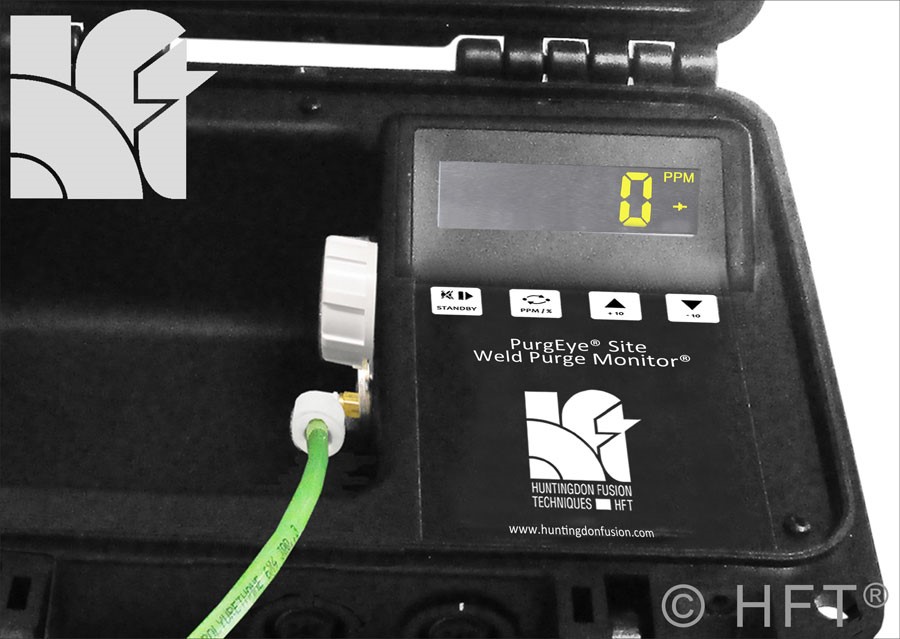 The latest addition to the Family Range of PurgEye ® Weld Purge Monitors ® is the PurgEye ® 1-500 Site, portable, robust and specifically designed for site conditions.
The PurgEye ® Site reads oxygen levels from 1000 ppm, right down to 1 ppm (accurate to 10 ppm) with a long-life sensor and new, ultra-sharp OLED screen.
The PurgEye ® Site is mounted in a conveniently sized outer case, which seals it to IP68 standard when the lid is closed.
The Family Range of Weld Purge Monitors® have become the standard Weld Purge instruments of today, recognized and used by companies who need to produce quality welds, where an Oxygen Analyzer is not sufficient for weld purging. PurgEye ® is a Family Series of Weld Purge Monitors ®.
The PurgEye® Site, now with PurgeNet™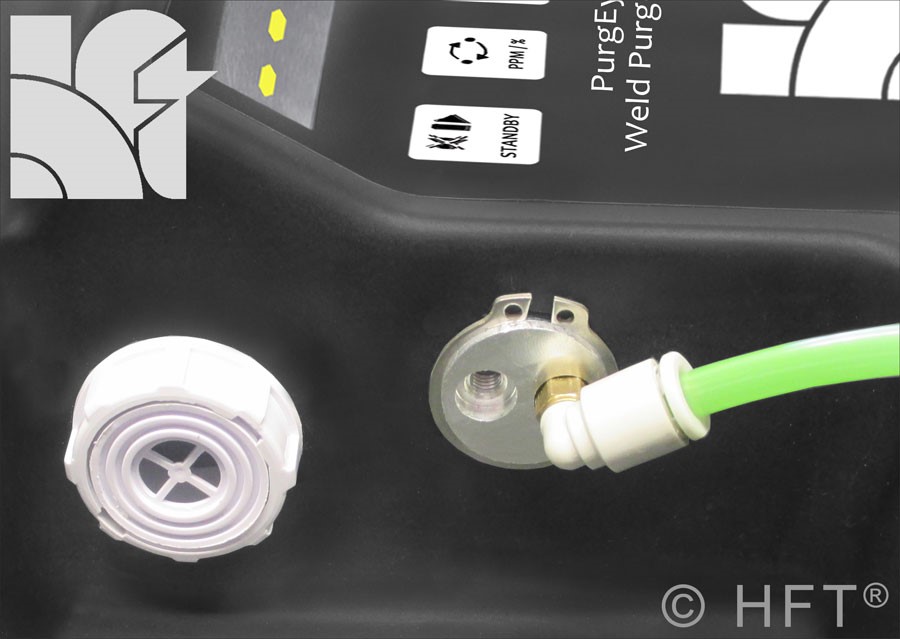 The PurgEye ® Site main features include:
PurgeNet ™
The PurgEye ® Site now comes complete with PurgeNet™, which controls all Automatic Welding Systems as well as Orbital Welders, causing them to switch on and off for example when oxygen level rises too high or falls to low.
For control of Automatic Welding Equipment by a Weld Purge Monitor®, the relevant cable accessory will be used. At that point, the Monitor will switch off your automatic welding system if by any chance the oxygen level should rise above your pre-set limit, to prevent the risk of weld oxidation. The Monitor will switch the welding system back on, once the excess oxygen has been purged away.
PurgeAlarm ™
The IP66 Rated (Environmental Protected) PurgeAlarm™ displays a red indicator, only if the PurgEye® has warmed up, the alarm enabled and is reading a greater value than the alarm threshold set by the user.
An optional green indicator can be fitted above the standard red indicator and will illuminate only if the alarm is active and reading a value lower than the alarm threshold set but the user. A sounder is available as an option to provide an audible alarm instead of the red light.
PurgeNet™ also works with PurgeLog™ to easily transfer weld purge data for Quality Control purposes.
Large character OLED screen for easy reading
The large OLED screen allows the display to be easily read and is mainly symbol based, rather than text. The OLED display does not need a backlight and can be viewed from greater angles than LED screens.
Internal electro-mechanical pump with 15 l/m flow rate
The internal electro-mechanical sampling pump can be switched on and off as required. An alert icon flashes in the event of insufficient gas flow.
Other key features include:
USB lead, including controlling PurgeLog™ software.
IP68 rated with the lid closed.
IP65 rated with the lid open.
Long life, faster response sensor.
Internal rechargeable battery or mains power operated.
Battery life up to 10 hours, with a low battery icon allowing 20 minutes for re-charge.
Warning alarm levels between 1 and 999 ppm.
PPM / Percentage display at the touch of a button.
Flow detection for accurate reading of gas samples.
Blocked filter icon.
Outstanding protection against HF interference.
Power on / off with standby button for sensor warm up.