Pipe freeze training with our exclusive agents in Brazil "Senior Protecao"
In May of 2017 COB Industries President, Cletus O'Brien, traveled to San Paulo Brazil to conduct in depth pipe freeze training and demonstrations with their exclusive agent for the area, "Senior Protecao". Senior is a fire suppression system sales and service provider who services everything from small buildings to major industrial plants.
COB traveled to Brazil for 4 days of visits with customers of Senior to conduct demonstrations on the viability of using the COB freeze systems to help with maintenance and repair of fire suppression systems.
The demonstrations sites were at major steel producers who have extensive fire protection systems due to the hazardous environments that steel plants exist in. Senior was able to setup onsite demonstrations and even invited other potential customers to attend. Freezes were conducted on live lines but in non hazardous, outside areas where the freezes could be conducted with zero interference of operations and no risk to any critical systems. Customers were able to observe the ease of installation and proper procedure to conduct a freeze from start to finish.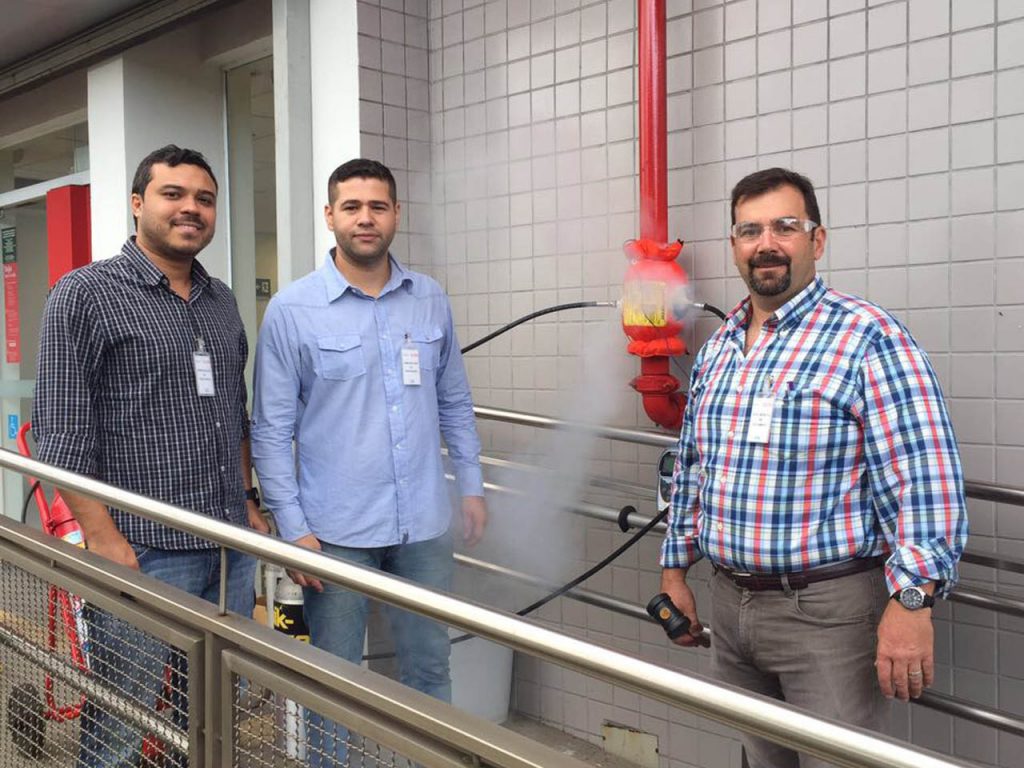 Pipe freezing is a relatively new procedure to the Brazilian market and all the attendees at each site were impressed at the usefulness of pipe freezing as a tool for maintenance and repairs.