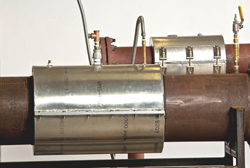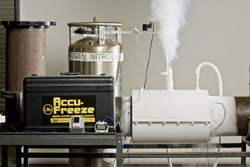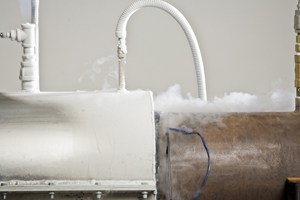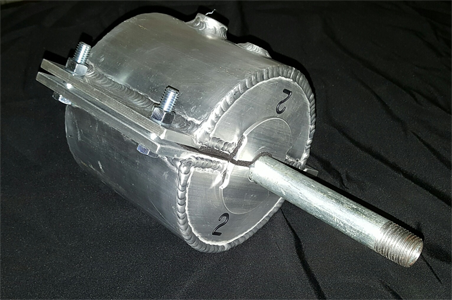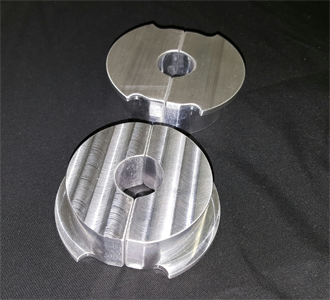 Accu-Freeze® Cryogenic Freeze Seal Jackets
Accu-Freeze™ LN2 Freeze Seal Jackets Now Available COB Industries now manufactures Freeze Seal Jackets ("clam-shell" style) in addition to the standard Accu-Freeze™ kits. These jackets are popular with customers that need to do repeated freezes on the same size or sizes of pipe. The amount of set-up time is greatly reduced with Freeze Seal Jackets that are manufactured to fit specific pipe sizes and are just bolted around the outside of the pipe. The jackets have injection ports built in which connect to the LN2 feed and exhaust ports to vent the gas to atmosphere. They are constructed of high-grade aluminum with a double-wall design that creates an insulating air gap between the liquid nitrogen and the ambient air outside the jackets.
Precision CNC Machined Aluminum Freeze Seal Jackets
Double-Walled for Superior Performance and Added Insulation
Easy to adapt npt fittings
Manufactured to be rugged and long lasting for countless freezes
Accu-Freeze™ AF1099 Adaptor Kit Now Available
Introducing the new AF1099 Adaptor Kit. Adapts our 2" Accu Jacket to fit ½", ¾", 1" and 1 ½" pipe sizes.